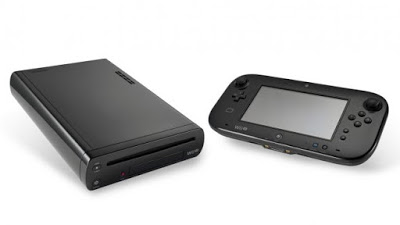 Nintendo of Americas Reggie Fils-Aime har i en intervju pratat om hur de ska undvika misstagen som begicks med Wii U när de nu planerar för nästa konsol.
Enligt Fils-Aime, eller "Reggie" som han kort och gott kallas i spelkretsar, behöver Nintendo vara tydligare i sin marknadsföring och att förklara vad produkten handlar om.
One of the things that we have to do better when we launch the NX—we have to do a better job communicating the positioning for the product. We have to do a better job helping people to understand its uniqueness and what that means for the game playing experience. And we have to do a better job from a software planning standpoint to have that continuous beat of great new games that are motivating more and more people to pick up the hardware and more and more people to pick up the software. Those are the critical lessons. And as I verbalize them, they're really traditional lessons within the industry. You have to make sure people understand the concept, you have to make sure you've got a great library of games, and when you do that, you tend to do well.
I mitt tycke förenklar och skönmålar "Reggie" de problem som Wii U led av. Han säger i korthet att det var kunderna det var fel på, ty de förstod inte storheten och det "unika" i Wii U. Han låter lite en partisekreterare som just förlorat ett val: "Det är inte politiken det är fel på, vi lyckades bara inte få ut vårt budskap."
Reggie Fils-Aime har dessutom fel i sak. Det grundläggande problemet handlade inte i första hand om att folk inte "fattade konceptet". Det handlade om ett dåligt koncept. Wii U var en produkt som led av en rad tankefel och motsägelser och i slutändan en konsol som inte tilltalade andra än de mest inbitna Nintendo-fansen.
Att ha tillräckligt med spel tillgängliga för att undvika långa perioder av torka är förstås viktigt. Det är en läxa som Nintendo sagt att de ska lära sig flera gånger men som de nu förmodligen faktiskt har tagit lärdom av eftersom de omstrukturerar sin spelutveckling och, såvitt vi kan bedöma, satsar på en plattform.
Det är däremot lite talande att Reggie Fils-Aime inte nämner relationen till tredjepartsutvecklarna. Har Nintendo gett upp att försöka locka de stora kanonerna som EA, Activision och Blizzard?
Jag brukar ha en fäbless för lite udda prylar. Jag köpte till och med den hopplösa N-Gage. Men ibland måste man bara acceptera att något är dåligt, att det gick fel i tankeprocessen när produkten utvecklades. Nintendo har kanske gjort det internt, men de är inte beredda att yppa något utåt.
Nintendo har kanske dragit de där slutsatserna internt, men om så är faller är de inte redo att yppa något utåt. Vilket å andra sidan är rätt typiskt för just Nintendo.
Läs hela intervjun här.
(Visited 34 times, 1 visits today)