Det har ryktats om det en tid, och ryktena visade sig stämma. Den klassiska skräckserien Alone in the Dark gör comeback. Pieces Interactive säger sig skapa ett kärleksbrev till originalet. Det blir alltså ett skräckspel i tredje person.
Skräckgenren började inte med Resident Evil, ej heller med Silent Hill. Allt började med Alone in the Dark för 30 år sedan. Själv kom jag in i serien sent. Jag spelade det fjärde spelet, Alone in the Dark: The New Nightmare, till Dreamcast efter millennieskiftet och älskade det. Sedan tog serien en paus tills Alone in the Dark kom i ny tappning 2008 till PlayStation 3, Wii och Xbox 360. Det var dessvärre uselt, och jag kunde inte fortsätta spela.
Förhoppningsvis kommer det nya spelet vara flera ligor bättre. Det utlovas skräck i tredje person med pusselinslag. En spelbar prolog ska visas upp redan på Gamescom. En sak som jag gillar redan nu är att spelet kan spelas ur två perspektiv: Edward Carnbys och Emily Hartwoods. För att få hela historien behöver man alltså spela med båda. Det är inget unikt grepp, men jag gillar det då det ger ett mervärde.
Något releasedatum finns ännu inte, men Alone in the Dark ska släppas till PC, PlayStation 5 och Xbox Series X/S. 2023 kanske låter som en rimlig förväntning.
Se trailern här!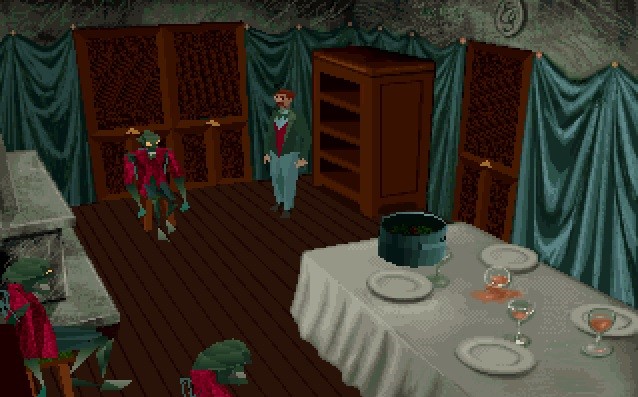 (Visited 110 times, 1 visits today)