Vi väntade i 14 år på att Shenmue III skulle utannonseras. Nästan lika länge har vi väntat på att de två första spelen ska släppas som remasters eller remakes.
Nu har Sega äntligen utannonserat att Shenmue I och Shenmue II är på väg. I HD. De ska släppas till PS4, Xbox One och PC innan årets slut.
Det var fanimej på tiden. Efter att Sega under lång tid har ignorerat sitt historiska arv hade många börjat tvivla. Även jag.
Sega säger:
Since their original release, Shenmue I & II have established a passionate following and are revered as one of gaming's greatest series of all time. These revolutionary masterpieces deliver a gripping story of retribution as Ryo Hazuki sets out to avenge his father's death and attempts to unravel the secrets behind a mysterious artefact known as the Dragon Mirror.

Shenmue I & II comes complete with the original feature set that defined modern gaming, including enthralling jujitsu combat, investigative sleuthing, and RPG elements in addition to memorable mini- games. Shenmue I & II is set within engrossing real-time open worlds that feel truly alive thanks to day-to- night cycles and weather changes, with a population of civilians who follow their own schedules.

This is the definitive version of these all-time classics and will be the best Shenmue experience to date. The re-release will stay true to the originals with modernised features including fully scalable screen resolution, choice of modern or classic control schemes, PC graphics options, an updated user interface and the option to enjoy either the original Japanese or English voiceovers.
Trailern visar egentligen inga märkbara skillnader gentemot originalen, så det är helt klart fråga om en remaster, inte en remake. Vilket är förståeligt givet projektets storlek. Men det betyder också att vi får dras med röstskådespeleri som var dåligt redan vid millennieskiftet.
Det ska bli intressant att se hur de har jobbat med kontrollen, som även den behöver moderniseras.
Shenmue var unikt när det släpptes år 2000. Detta var innan GTA III, innan öppna världar var vardagsmat Med moderna glasögon är Shenmue-spelen fulla av brister. Men det är rätt få spel som står sig lika bra efter 18 år som de gjorde vid sin lansering, och detta måste alla som köper Shenmue I och II HD ha i åtanke.
Inspirerade av Nintendos stora framgångar med NES och SNES Mini Classic passade Sega även på att utannonsera Mega Drive Mini. Några närmare detaljer om den lilla retrokonsolen – som datum och pris – får vi vänta lite till på.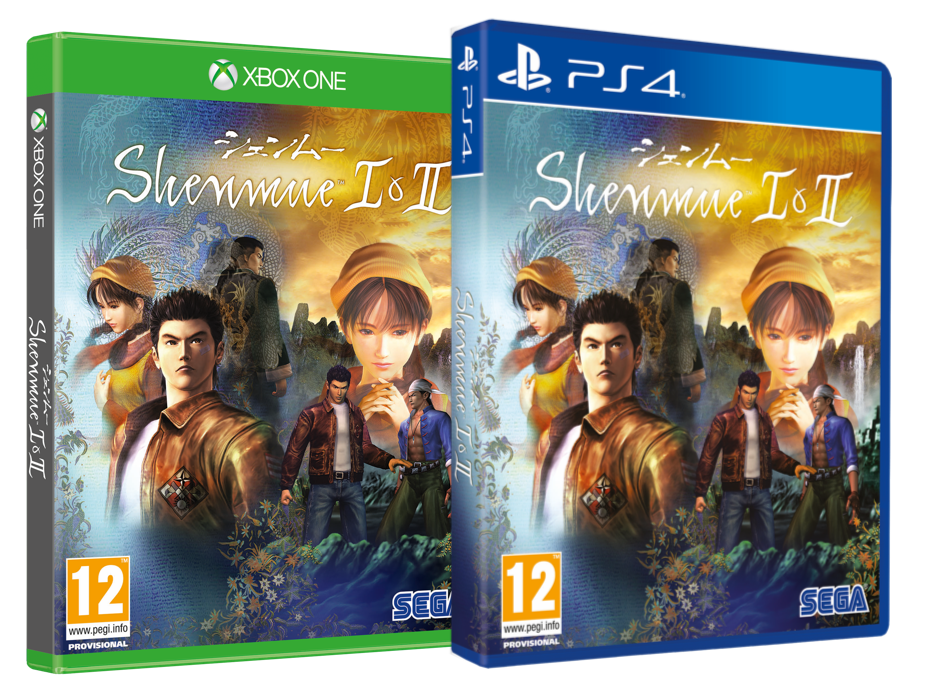 "Efterlängtat" är ett understatement. 
(Visited 45 times, 1 visits today)