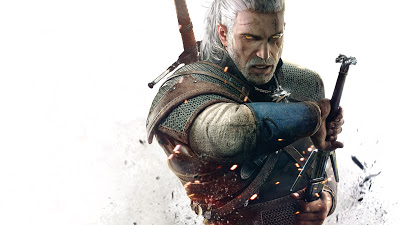 Varje år nominerar Video Game Awards årets prestationer i spelvärlden. Allt från årets utvecklare till bästa multiplayer, bästa indiespel och givetvis årets spel alla kategorier.
Det är lite problematiskt att nomineringarna kommer i god tid innan året ens är slut. Detta gör att spel som Rise of the Tomb Raider, Star Wars Battlefront och Just Cause 3 inte ens är med. Det blir märkligt. Året har ju tolv månader, inte tio.
Nedan finner ni i alla fall de nominerade spelen i varje kategori. Personligen saknar jag Tearaway Unfolded både i kategorin "game of the year" och "best art direction". Men att Ori and the Blind Forest finns med i flera kategorier är åtminstone lite uppmuntrande.
Game of the Year
• Bloodborne
• Fallout 4
• Metal Gear Solid V: The Phantom Pain
• Super Mario Maker
• The Witcher III: Wild Hunt
Developer of the Year
• Bethesda Game Studios
• CD Projekt Red
• From Software
• Kojima Productions
• Nintendo
Best Multiplayer
• Call of Duty: Black Ops III
• Destiny: The Taken King
• Halo 5: Guardians
• Rocket League
• Splatoon
Best Indie Game
• Axiom Verge
• Her Story
• Ori and the Blind Forest
• Rocket League
• Undertale
Best Narrative
• Her Story
• Life is Strange
• Tales from the Borderlands
• The Witcher III: Wild Hunt
• Until Dawn
Best Art Direction
• Batman: Arkham Knight
• Bloodborne
• Metal Gear Solid V: The Phantom Pain
• Ori and the Blind Forest
• The Witcher III: Wild Hunt
Best Score or Soundtrack
• Fallout 4
• Halo 5: Guardians
• Metal Gear Solid V: The Phantom Pain
• Ori and the Blind Forest
• The Witcher III: Wild Hunt
Best Performance
• Ashly Burch – Chloe Price (Life is Strange)
• Doug Cockle – Geralt (The Witcher III: Wild Hunt)
• Mark Hamill – The Joker (Batman: Arkham Knight)
• Camilla Luddington – Lara Croft (Rise of the Tomb Raider)
• Viva Seifert (Her Story)
(Visited 31 times, 1 visits today)